PHÉNIX
€

10.00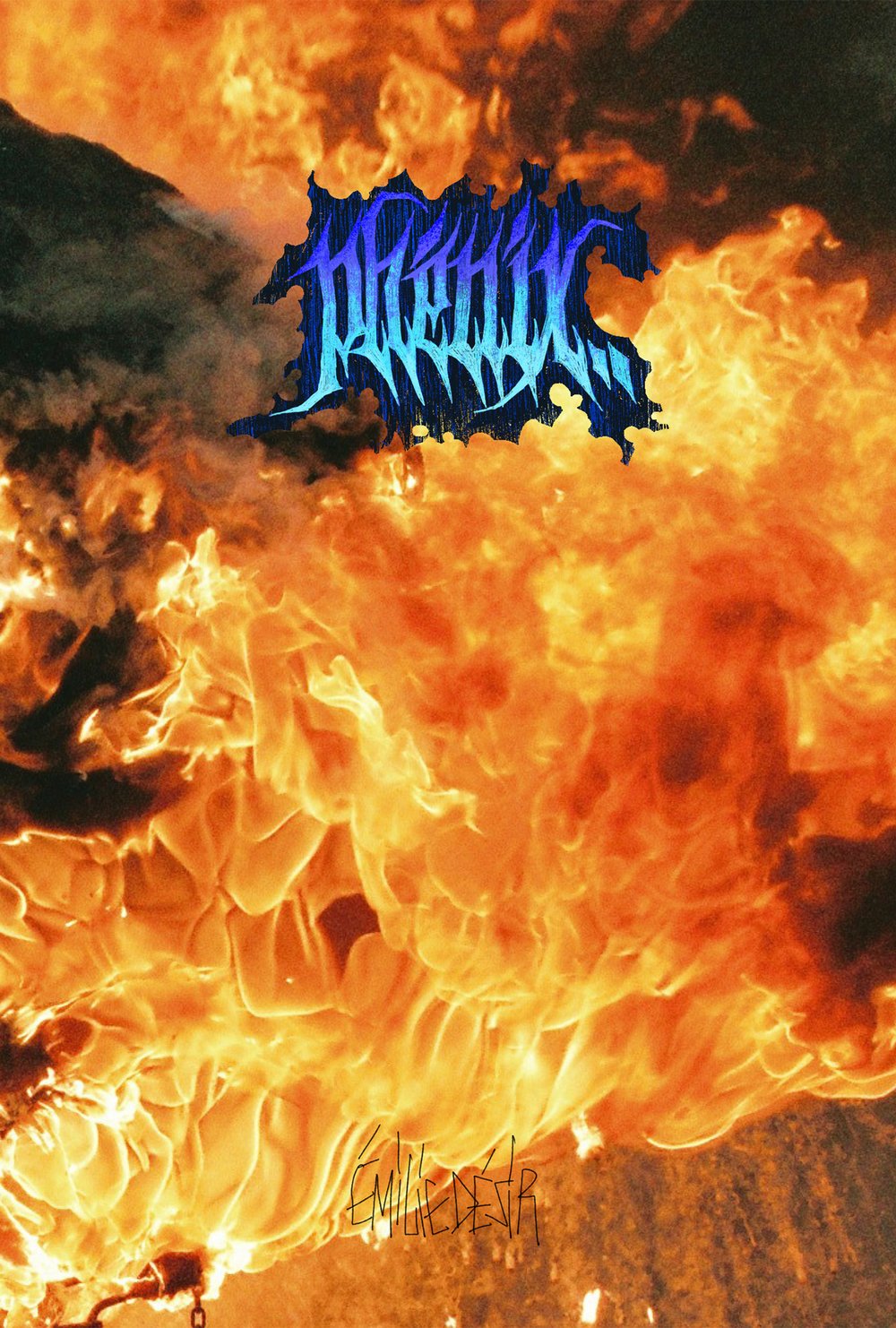 Émilie Désir
Cette série de cinq fanzines, publiés tout au long de l'année 2019, est le témoignage des manifestations parisiennes issues du mouvement inédit des gilets jaunes.
Chaque tome est destiné à aborder un thème lié à ce mouvement contestataire : flammes, armes, actions violentes, portraits des manifestants et des forces de l'ordre etc...
La photographe Emilie Désir a couvert la quasi-totalité des rassemblements au plus près de l'action. Les scènes de protestation pures laissent apparaître des images très esthétiques et composées de cette révolte. Le résultat en est une vision en cinq actes, à la fois documentaire et puissamment dramatique.
Tome 1 : Phénix, le feu
Publié à l'occasion de l'exposition collective « Documenting Paris » à la Retramp Gallery de Berlin en juillet 2019, le fanzine Phénix est le premier tome de la série. Emilie Désir s'est ici confrontée aux flammes nées de la colère : feux violents, fumées asphyxiantes et aveuglantes, pompiers en action, tous ces instants brûlants sont captés par le reflex argentique de la photographe.
Fanzine point métallique
14,8 x 21cm - 52 pages
Papier 170gr/m2
Couverture 300gr/m2
150 exemplaires
_
This series of five fanzines, published throughout the year 2019, is the testimony of the Parisian demonstrations from the unprecedented movement of yellow vests.
Each volume is intended to address a theme related to this protest movement : flames, weapons, violent actions, portraits of protesters and police etc...
The photographer Emilie Désir covered almost all the rallies close to the action. The pure protest scenes reveal very aesthetic and composed images of this revolt. The result is a vision in five acts, both documentary and powerfully dramatic.
Tome 1 : Phénix, fire
Published on the occasion of the collective exhibition « Documenting Paris » at the Retramp Gallery in Berlin in July 2019, the fanzine Phénix is the first volume from the serie. Emilie Désir here faced the flames born of anger : violent fires, asphyxiating and blinding fumes, firefighters in action, all these burning moments are captured by the analog camera of the photographer.
Stapled fanzine binding
14.8 x 21cm - 52 pages
Paper 170gr/m2
Cover 300gr/m2
Edition of 150
Share